I've created a number of products over the years. This page collects some of my favourite.
Keyword Research Templates
When working on keyword research for multiple clients I needed a quick way to analyse which pages would be worth optimising.
Added to that, I would hit the 1,000 row limit in Google Search Console all the time.
So I designed and built this Looker Studio interface along with a Google Sheets for keyword analysis.
Here are a few of the benefits available:
Export more than 1,000 rows from Google Search Console
Easily find the keywords or pages you're interested in with these filters
Save time analysing keyword performance by viewing search query and landing page side by side
Traffic light system helps you find the pages and keywords worth optimising.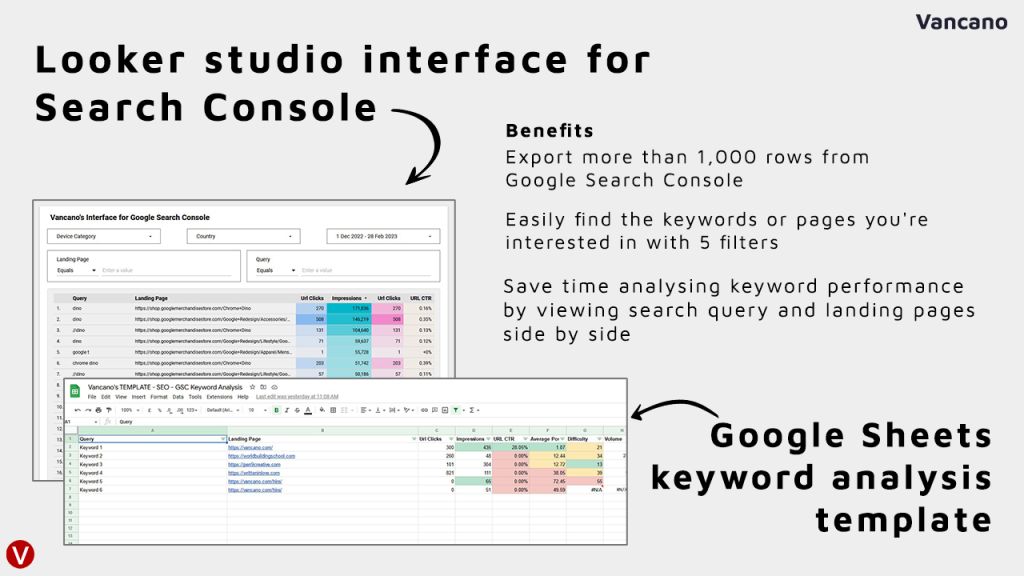 I want this!