This is a timeline of my garden transformation. It documents the change in my allotment from a bramble infested wasteland to useful food production. You can read the full story by visiting my Covid Gardener page.
Garden transformation
Before I get into the timeline pictures, here is a before and after image to show you just what a change my allotment has had. The rest of this article will show you the steps it took to get to the after.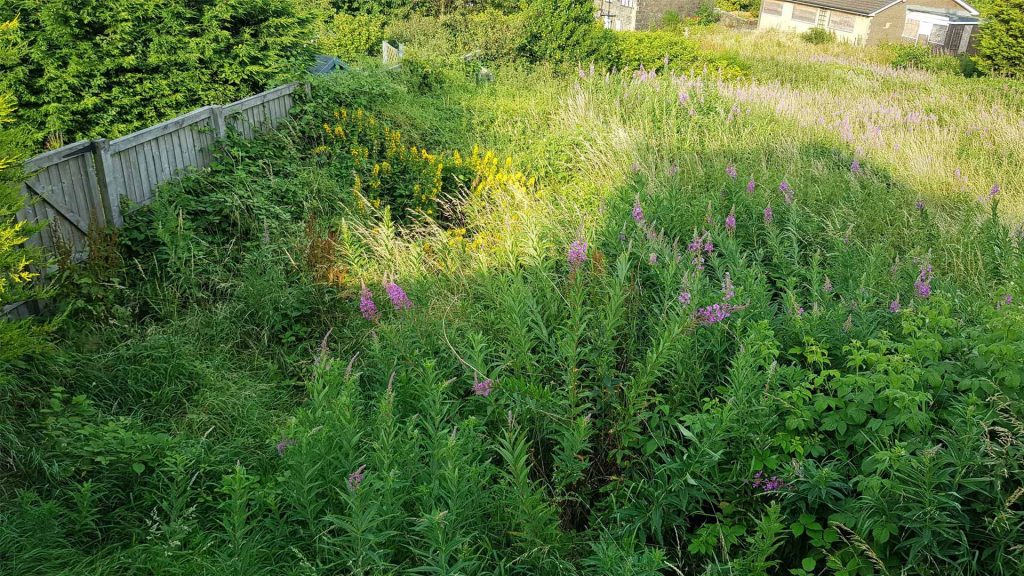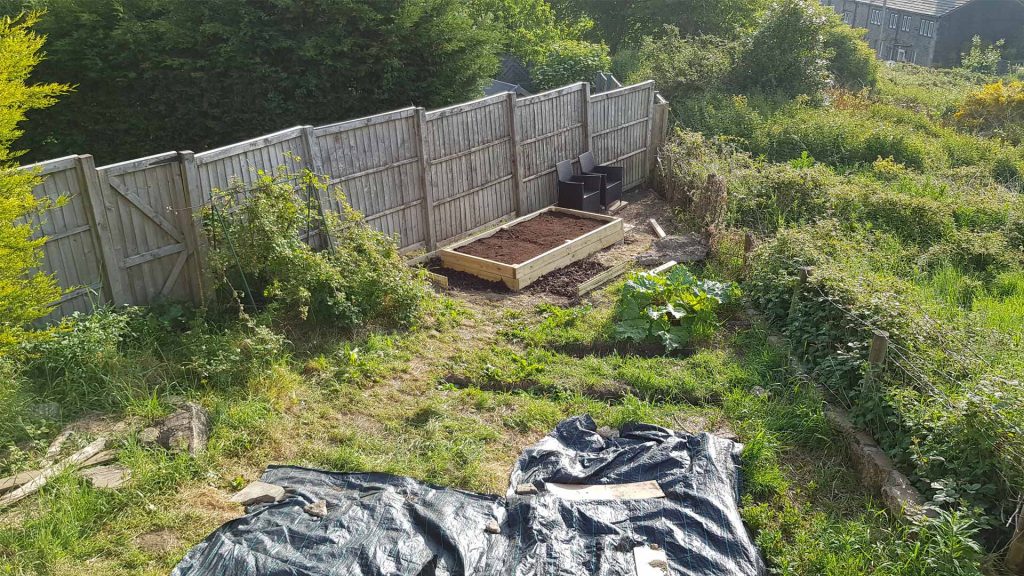 May 2019
This photo was taken less than a month after moving into the property.
As you can see the allotment is swarmed by thick brambles to the bottom left and along the fence on the right. In the middle was thick grass and weeds.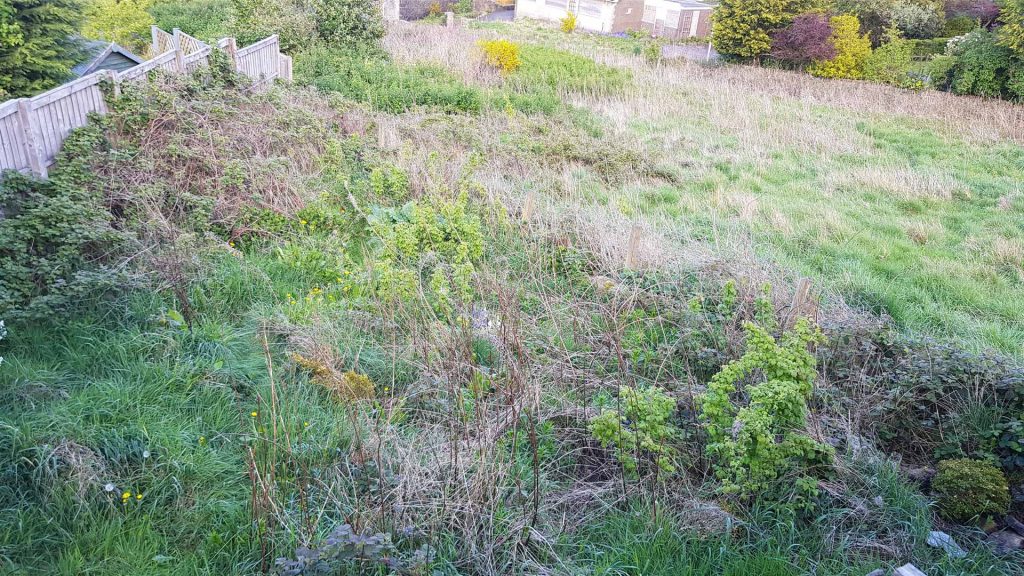 July 2019
Only a couple of months later and it was impossible the see the boundary of the allotment. The plants had grown as tall as me (over 6ft) and the brambles still dominated the back fence.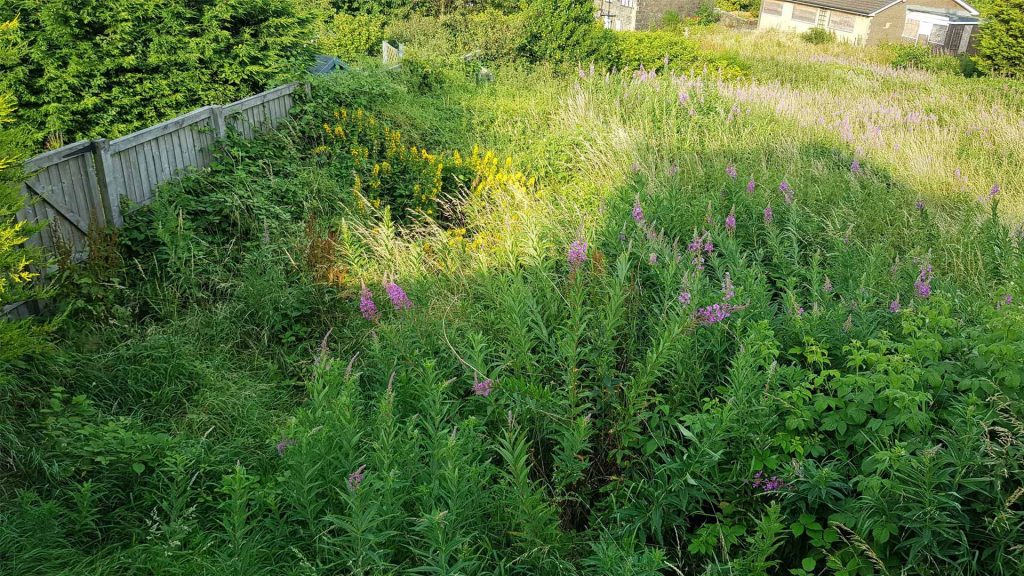 August 2019
So in August I decided to flatten the weed plants (still not sure what they are) using a cardboard box. This is the result, and for the first time it gave me an idea of the size of the allotment.
March 2020: Covid-19
Covid-19 hit the UK and by 18 March I was working from home – the next week the country went into lockdown. This photo was taken 19 March, my first day of work from home.
It clearly shows how big the bramble problem was. I needed to clear the brambles to start the allotment properly. It's only due to the Covid-19 lockdown that I've been able to start my allotment, before I was too busy. Working from home has meant lunch times and evenings can be spent in the garden. Normally I would be at work for lunch and not get home until 6/7pm.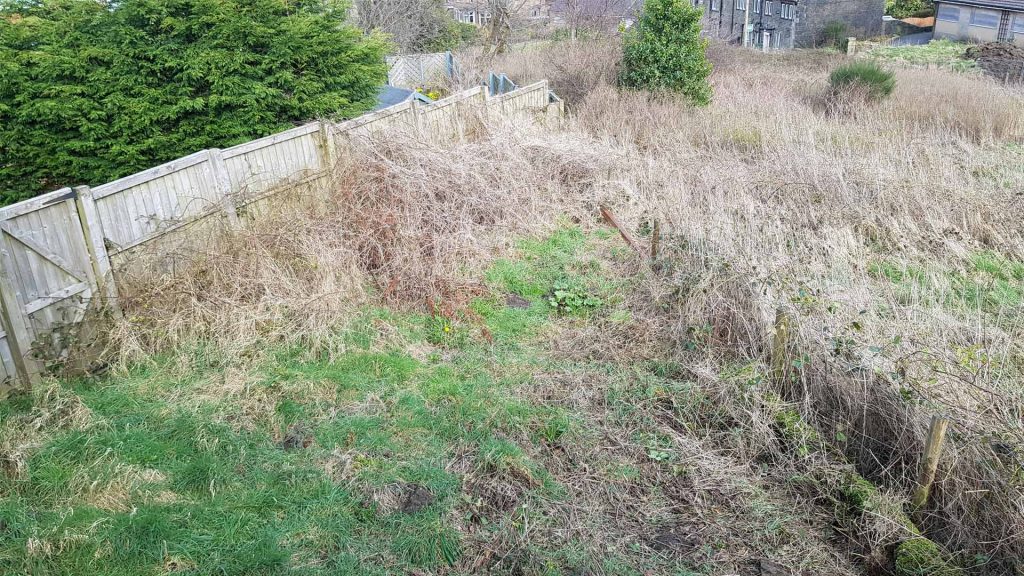 April 2020
May 2020
May has been a very eventful time in the allotment.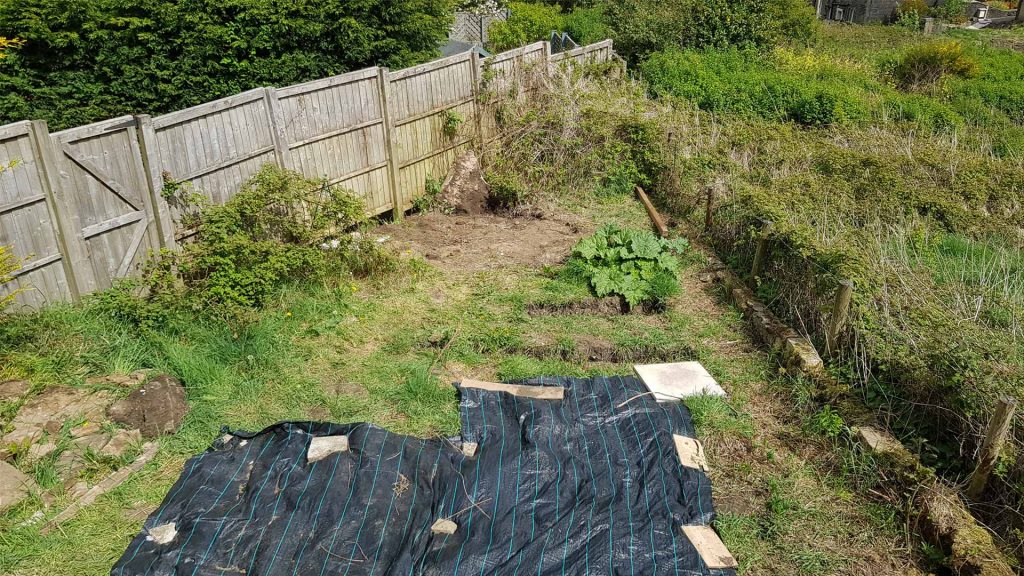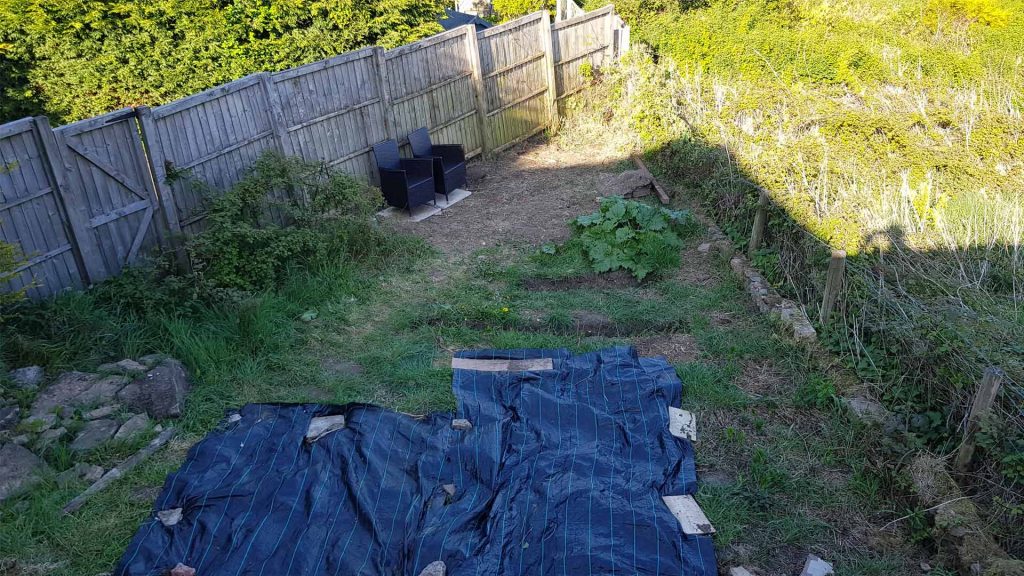 27 May 2020
It took over 4.5 weeks for B&Q to deliver the wood needed for my raised bed, but here is the result once I received the wood.
This photo was taken on the morning of 28 May as it was too dark to take a picture on the 27 May by the time I'd finished.