Are your zoom calls boring? Do you wish you could be skiing in the alps instead of hanging on Google meet?
My winter webcam overlay will help! Well OK, it won't replace skiing but it can bring a little bit of Christmas cheer to your meetings.
What's more it's free, not even an email needed.
If you do download the overlay then please leave a comment with a quick review. You can also show your support by buying me a coffee.
If I get 15 coffees then I'll create another new overlay.
Table of contents
Why create a webcam overlay?
I've created this overlay for fun during the second UK lockdown of the 2020 pandemic. A lot of people are working from home (WFH) and spending hours in video meetings. So the aim of my overlay is to bring a bit of Christmas joy into the WFH world.
I hope it brings you joy during this crazy year we're living through.
What is a webcam overlay?
It's a graphic that appears around your webcam. In this case it's a winter scene. Your webcam would appear in the grey area.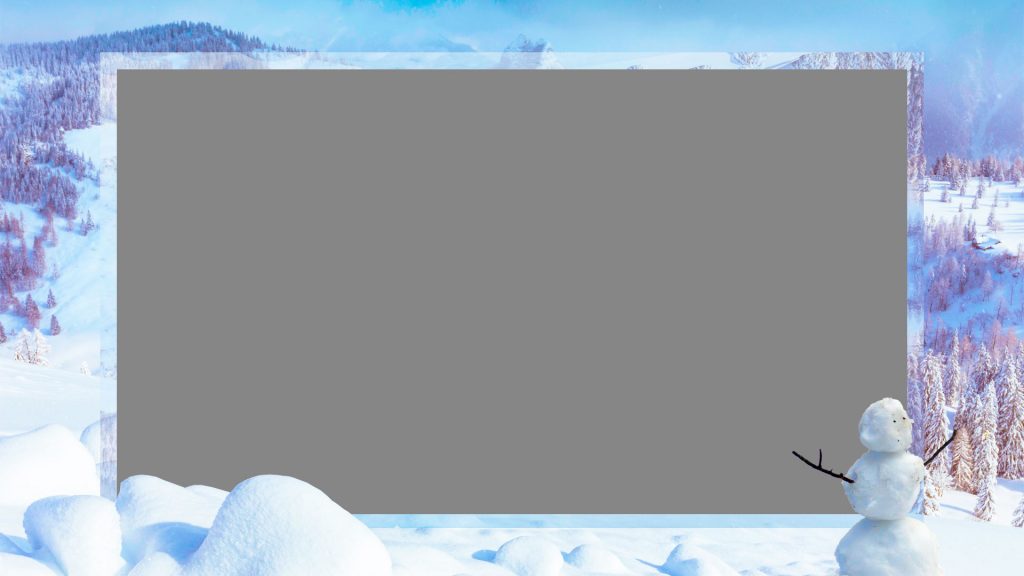 What you'll need to use the overlay
The overlay was created for use with Open Broadcaster Software (OBS).
OBS is free software used by many streamers and video makers. It can be used with tools such as Zoom, Microsoft Teams, Google Meets etc. so you can display other elements either alongside your webcam or even in place of your webcam.
There are many tutorials on YouTube how to use OBS. It's well worth the time to learn, especially if you're interested in streaming or making videos (particularly desktop recordings).
Included in the winter webcam overlay
This is a simple pack with 2 images.
Background image that goes behind your webcam – forest and border
Foreground items that appear in front of your webcam – snow drifts and a snowman.
The graphic is 1920x1080px at 72dpi.
Credits
Free stock photos from Unsplash.
Background photo by Michael Hacker
Foreground elements (other than snowman) are taken from the background image.
Please go and view the work by those two photographers. Unfortunately they don't have websites or links to social media on their Unsplash profiles, so I'm unable to share them here.